Marketing & Media trends
Industry trends
Advertise your job ad on Bizcommunity
Marketing Trends sponsored by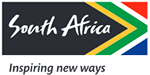 #BizTrends2023: The politics of marketing in 2023
We are living in a time of flux; not only in South Africa but around the world. For the marketing sector, which thrives at the intersection of people, markets, economies and culture, 2023 will be an interesting yet challenging year.
Dale Hefer is CEO of the IMC (Integrated Marketing Council) which incorporates, Africa's foremost integrated marketing conference
The mega-trends - those trends that have been emerging over time and growing in power – will shape the marketing environment more than ever before.
The mega-trends
Here are my four mega-trends for 2023.
Follow

The Nedbank IMC has become Africa's premier integrated marketing conference. Any marketing person irrespective of role, level or discipline needs to attend this conference.
Read more:
marketing trends
,
marketing
,
video
,
Brands
,
multimedia
,
branding
,
IMC
,
Dale Hefer
,
mega-trends
,
influencers
,
micro-influencers
,
#BizTrends2023