For some, this seasonal shift can impact our mood, energy, and happy vibes. Fortunately, you can do lots to avoid the "winter blues" and enjoy this season of brrr!
Exercise
Exercise is good for more than just weight loss and physical health. It's also great for releasing tension. Twenty minutes of vigorous activity four times a week has been shown to improve mood.2
Not sure how to increase your fitness? Start with baby steps. Tracking your steps with a fitness tracker, smartwatch, smartphone, or pedometer is an easy way to ensure you're getting enough activity each day. Start by tracking your steps for one day, then slowly improve that number.
Change your eating habits for the better
We all know the health benefits of a balanced diet. A nutritious diet focuses on fruits, vegetables, whole grains, and fat-free or low-fat milk and milk products. Additionally, it contains a range of protein-rich meals, is low in added sugars, sodium, saturated fats, trans fats, and cholesterol, and meets your daily calorie requirements.3
Get some sun
Humans, as diurnal species, are programmed to spend their days outdoors and their nights in bed. This is why melatonin, often referred to as the sleep hormone, is created during the night and disappears when we rise to a bright day.4
As winter days are darker than other months, our internal clock may be tricked into thinking day is night, producing more melatonin, which can reset our bodies' natural sleep-wake cycle, resulting in daytime fatigue.5
It may be cold outdoors, but you can still catch some rays. Just five to 15 minutes of sun a day is all you need.6
Make time to relax
When it's cold and dark outside, it's natural to stay indoors where it's warm and cosy but being cooped up can make you feel isolated,stressed, and anxious. Stress can have a negative impact on your immune, digestive, cardiovascular, and reproductive systems. If this stress is not controlled properly, it can also causeheadaches and physical problems. If not treated properly, all these negative impacts caused by stress on your body could lead to excessive worry, unease, and tension.7 Learn to recognise signs of stress as soon as they arise, as they can have a negative domino effect on one's health. So, when you feel stress creep on you, take some "time out" to pamper yourself, be more active, or try a relaxation technique.
Grab some zzzs
On average, we need seven-and-a-half to eight hours of sleep a night. However, in winter, the air can become dry. As the National Sleep Foundation notes, this lack of humidity may irritate your throat and induce fits of coughing or even gagging, which makes sleeping difficult.8
Utilise a humidifier at night during the winter to minimise these sleep-disrupting seasonal impacts.8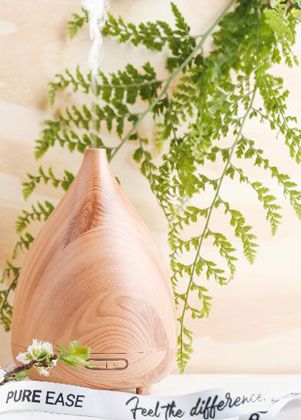 Look on the bright side
Everyone loves a good belly laugh, but did you know that the ability of a good sense of humour may ease stress and even boost your immune system?9
You can do lots of things to bring humour into your life, from spending time cuddling with your pets or dancing around the lounge with your family to watching funny movies or reading humorous books.
How CBD can help beat the winter blues
In addition to the above, CBD may help you beat the winter blues by reducing those stress symptoms. ADCO CBD Stress10 relieves symptoms associated with stress. CBD can also help reduce restlessness, sleep disturbances and fatigue.11It does all this without causing that 'high' feeling!11
Trusted, reliable, reputable ADCO CBD products are available from the ADCO CBD online store – https://www.adcocbd.co.za/shop as well as independent pharmacies and selected Clicks and Dis-Chem stores. For more information visit: www.adcocbd.co.za and join the conversations on Facebook on Instagram.
---
References:
1. South Africa Gateway. South Africa's weather and climate [Internet]. 2018 [Cited 2022 March 18]; Available from: https://southafrica-info.com/land/south-africa-weather-climate/
2. Madeline R. Vann, MPH. Everyday Health - "Your best weapons against the winter blues" [Internet]. 2018 [Cited 2022 March 18]; Available from: https://www.everydayhealth.com/depression/your-best-weapons-against-the-winter-blues.aspx
3. World Health Organisation. Healthy diet [Internet]. 2020 [Cited 2022 March 18]; Available from: https://www.who.int/news-room/fact-sheets/detail/healthy-diet
4. Mead MN. Benefits of Sunlight: A Bright Spot for Human Health. Environ Health Perspect. 2008 Apr; 116(4): A160–A167. Available from: https://doi.org/10.1289/ehp.116-a160
5. Henry Ford Livewell. Why do you feel more tired in the winter? [Internet]. 2021 [Cited 2022 March 18]; Available from: https://www.henryford.com/blog/2021/01/more-tired-in-winter
6. WebMD. Sunlight and Your Health. Medically Reviewed by Poonam Sachdev on February 22, 2022 [Internet]. 2022 [Cited 2022 March 18]; Available from: https://www.webmd.com/a-to-z-guides/ss/slideshow-sunlight-health-effects
7. National Institute of Mental Health. Stressed out fact sheet [Internet]. 2022 [Cited 2022 March 25]; Available from: https://www.nimh.nih.gov/health/publications/so-stressed-out-fact-sheet
8. Best Life. 5 Ways Winter Affects Your Sleep, According to Experts [Internet]. 2019 [Cited 2022 March 18]; Available from: https://bestlifeonline.com/how-winter-affects-your-sleep/
9. Bennett MP, Lengacher C. Humor and Laughter May Influence Health IV. Humor and Immune Function. Evid Based Complement Alternat Med. 2009 June; 6(2):159-164. Available from: https://www.ncbi.nlm.nih.gov/labs/pmc/articles/PMC2686627/
10. ADCO CBD Stress. Professional information leaflet. 25 November 2019
11. Pisanti S, Malfitano AM, Ciaglia E, et al. Cannabidiol: State of the art and new challenges for therapeutic applications. Pharmacol Ther 2017July; 175:133-150; Available from: https://www.sciencedirect.com/science/article/abs/pii/S0163725817300657?via%3Dihub