Marketing & Media trends
Industry trends
Marketing Trends sponsored by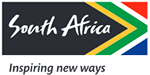 ASA Code revision
For how long can a new product be called new? The present Advertising Standards Authority (ASA) Code stipulates a period of up to twelve months, but this is now being revisited.
The ASA Code governs the use of the word 'new' in advertising and on packaging in that a product or a substantially improved product or service may only be described as new for a period of 12 months.
Recently a problem arose when a product was described as 'new' some eight months after the first introduction of the product. Although within the 12-month period, it was felt by a competitor that this could create the misleading impression that the product had somehow been improved.
One suggestion received by the ASA was that, should an advertiser wish to use the 'new' message, it must be used no later than 90 days after usage of the product or service in question.
The ASA has asked MFSA for input, and would also appreciate any comments or suggestions that you may have regarding any possible amendments to the 'new' clause.
Please send your comments to , by no later than 25th June 2003.